Management Application (MA)
<< Previous Page
Next Page >>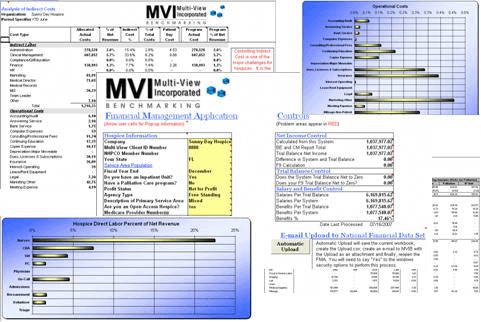 The Management Application (MA) is setup on your Hospice network. Training on how to configure and use the system is provided along with unlimited technical support. Data can be automatically extracted or manually imported from your accounting system thus eliminating manual entry or the completion of forms.
To get started all we need is your Trial Balance (Excel Format) and associated Patient Days. No PHI or HIPAA related information required!
Regardless of the brand of the accounting system or its configuration, the Management Application extracts and groups your data into standardized and meaningful reports based on time-proven management best practices. At present, over 900 data points are captured.
Hospice Homecare, Hospice Inpatient Units, and Palliative Care business segments are tracked!