Decision Dashboard (DD) - Extra Charge
<< Previous Page
Next Page >>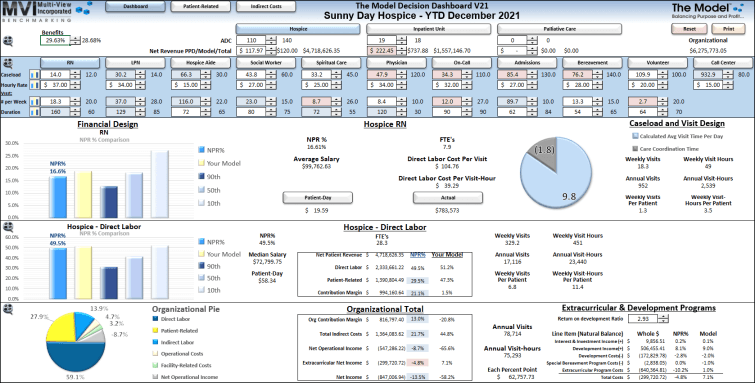 The Decision Dashboard (DD) maximizes your usage of the Model as it empowers your decision making abilities. The DD displays financial amounts, statistical visit amounts, and your Modeled amounts for your organization.
You are able to visually evaluate true amounts or emulate organizational amounts such as total benefits percentage, census projections, along with reimbursement per patient day rates. In addition, we provide historic Benchmark amounts so that you have immediate data comparison.
To see the DD in action, please watch our Demo Real-View
The DD can be added to your Benchmarking services for only $250! Call 772-569-9811 or send an e-mail to dashboard@mvib.net to get started. Please click here for the Decision Dashboard Simple Agreement.